The last two decades have witnessed unbelievable tech advancements, completely revamping the global arena. A few years ago, processes were slower and less efficient, lives less easy, and businesses more complicated. Technology has revolutionized everything that one can imagine, from the way people communicate to the platforms they use for interacting with businesses. Life is glorified by technology and we cannot argue on its tremendous benefits.
Arthur Clarke, an author of science writer and inventor, has beautifully expressed the essence of technology. Any sufficiently advanced technology is equivalent to magic. And some tech startups have proved to be magnificently magical. Who had once thought of offering homestays via the Internet, like Airbnb, or learning skills online, like Udemy? Magic it is!
The tech startups are revolving around the most important elements of one's life; food, shelter, social networking, education, and health.
This article explores some extraordinary startups that have had a major impact on the globe and analyze the technology behind their remarkable performance.
Redefining Social Networking with Facebook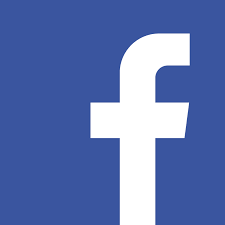 Facebook got late to the party of social networks but overshadowed every platform as soon as it launched. SixDegrees emerged as the first social networking site in 1997. In 1999, Brand Fitzpatrick launched LiveJournal, as a platform to keeping in touch with his friends. It attracted 2 million users by 2012. Friendster launched in 2002 and collapsed in 2015. Facebook launched in 2004 by Mark Zuckerberg and hosts over 2.32 billion active users monthly.
Multiple factors contribute to Facebook's success. The platform gives us serious business goals, not only in terms of exploiting technology but also for exceptional user satisfaction. Let's talk about its front end, for example. Facebook uses multiple languages and tools including MySQL, Linux, Apache, and PHP (LAMP) with Memcache. The combination is excellent for running dynamic web applications and websites. Combined with Python, Java, C++, and Erlang for its backend, Facebook emerged as the transformer!
What makes Facebook the crowned leader is its ability to utilize technologies to exceed user expectations. It has created a safe place for people to connect, make friends, and unfriend or block if one feels threatened or uncomfortable. It invented a different meaning of a 'friend' where we befriend people we may not have met or talked to. But, can also unfriend them in one click if need be.
However, it isn't fair to restrict Facebook to a social network platform. Its gigantic benefits for businesses are unignorable. It lets business owners create their page, develop marketing campaigns strictly restricted to the desired segment, analyze the efficiency of campaigns, aids faster responses to customer queries, and more.
Changing the Hospitality Industry with Airbnb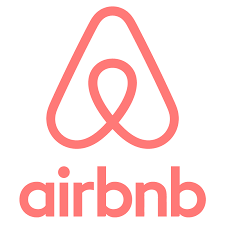 Safety is the first, probably the only priority when it comes to traveling. Especially if one is traveling alone or visiting a destination for the first time. Tourists want a safe and comfortable stay in a reputable hotel, known for its services and security. The reputation is of utmost importance, for research isn't possible from the other end of the world. You have to rely on its reputation.
Airbnb has transformed the travel industry, drastically. The peer-to-peer startup provides homestays, so people have a home-like experience when traveling.
Now, Airbnb is targeting the desire for security with comfort, cost-efficiency, and ease of use, while maintaining the highest security levels through strict processes. The startup is offering what a regular hotel offers, and more. Much more.
Airbnb offers more than 2 million choices in over 200 countries, while Marriott only offers 700,000 rooms in just 79 countries. Airbnb offers accommodation in smaller towns and cities. It also covers places that aren't really tourist attractions.
One saves occupancy and sales taxes otherwise paid to hotels. These may add up to 20% of the total accommodation charges. One feels the comfort and coziness of home away from home.
Setting New Commuting Standards with Uber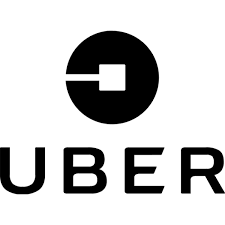 The ridesharing service, Uber, also exploits the same concept that Airbnb does. It emerged in 2009 as the first on-demand business that attracted the world. It lets you call a ride whenever and wherever you need, reinventing convenience and comfort. The company defied waiting time and introduced customers to the concept of instant gratification. Since then, on-demand businesses have taken over multiple industries.
Read More: An Ultimate Guide to Developing an Uber type App
The on-demand industry has exponentially grown since then and is expected to cross US$335 billion by 2025. Once it seemed absurd to think of traveling with unknown people in the car, especially for women. Today, an average Uber driver earns $364 monthly and the company is valued for over $72 billion.
Revitalizing Learning with Udemy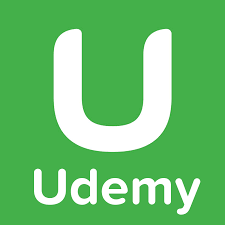 Learning never stops. Especially with ever-evolving technologies, one needs to continuously learn new things to remain updated and upskilled. However, going back to institutes for long courses is not possible in your professional life. That's where online learning platforms like Udemy come into practice, offering short and focused courses.
Read More: Successful Marketplace Platform
Udemy was founded in 2010 by Eren Bali and offers over 100,000 courses, targeting professional adults. Based on the idea of virtual classrooms, Udemy offers free and paid courses related to academics, arts, language, technology, entrepreneurship, health and fitness, and more. The business model has introduced a new way of learning where students can remotely access the course material at the time and place of their convenience.
Expanding Access to Food Delivery with Grubhub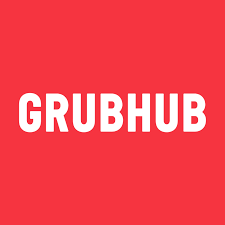 Grubhub Inc. was founded in 2004 by Matthew Maloney and Michael Evans and merged with Seamless in 2013. The company delivers food from over 80,000 associated restaurants in 1700 cities in the United States. The platform hosts more than 14.5 million active users, ordering meals round the clock. It also offers pickup services to save the time otherwise spent on waiting while the food is being prepared.
The application caters small vendors, roadside cafes, and other restaurants which don't have the infrastructure for delivery. Also, it helps restaurants focus on preparing delicious food while GrubHub takes care of the delivery. The tech startup encourages small food vendors, homemade chefs, and others with limited resource to deliver food and cater to a larger target segment.
It's an excellent way of supporting entrepreneurs and small startups to boost the economy and uplift people with entrepreneurial instincts.
Reestablishing Health Services with Doctor On Demand
Health, one of the most important elements of life, is targeted by tech startups, like Doctor On Demand. The platform provides health services in the United States, wherever and whenever needed. It provides health advice for medical conditions like fever, headaches, cough, allergies, asthma, nausea, flu, sinus infections, and others. Also, the health professionals are available round the clock for consultation and suggestions.
Read More: Develop an On-Demand Delivery App
The startup has changed the way people access medical services; one of the most basic and essential needs of life. Instead of waiting for appointments, basic medical needs are accessible remotely. This has paved the way for tech startups to offer utmost convenience.
How to Become the Next Big Tech Startup?
All the tech startups have one thing in common – a unique way to utilize technology to offer unmatched convenience and comfort to customers.
Read More: Uber Acquires Careem for $3.1 Billion
At Cubix, we believe in helping entrepreneurs and startups in leveraging technology to become industry leaders. With a highly-dedicated team of seasoned developers, designers, and creative artists, Team Cubix knows the art of developing unbelievably creative websites, mobile apps, and software solutions that make your business dreams come true.
We have created exciting startups in the last decade, like Chachi. The mobile app connects people with homemade food in the vicinity and lets chefs post their food and recipes. Another interesting app, PeeSpots, finds accessible restrooms in the area. We helped people with disabilities socially interact and connect with each other via Glimmer. And more.
Wondering if you can become the next big startup? Let's talk about it!